Nagarkot day trip - one day
Duration: one day
Transport: Car
Minimum Pax: 2
Nagarkot day trip
Nagarkot day trip, Nagarkot hiking is the best way of spending valuable time with nature, cultures, and the history of Nepal. It lies on the northern fringe of Kathmandu and you can escape from traffic, pollution, and crowds. It is the nearest place from Kathmandu to get close to 7 different Himalayas ranges. The mountain gradually changes color with the sunrise and sunset the opportunity of a lifetime. Nagarkot lies 2100m above sea level covered by a bold pine forest. It is the ideal place for young, couples, families, and old travelers, everyone, as it is quite easy to hike.
Nagarkot Sunrise video from Dhane Gurung
Nagarkot city is a small place with approximately 973 houses and a total population of 4571 people. Because of the scenic beauty and being closer to Kathmandu, it is therefore popular with International tourists.  Furthermore, a huge number of Domestic tourist visit Nagarkot as it is very affordable and provide a mesmerizing view.
Popular visit Nagarkot: Actually, it was built by a king of Bhaktapur district to monitor other kings from the top of the mountain when there used to be 22 hundred to 23 hundred states in Nepal later it became the summer retreat for Royal Family and now it is popular for tourist to monitor and retreat vacation with views of Mountains.
What will you see from Nagarkot: Affording a truly up-close experience unfold before your eyes. seven different Himalayan views   Langtang range, Gauri Sankar range, Mahalangur range, Jugal range, Rolwalling range, view of Everest range, Number range, and Annapurna range. Scenic view of Nagarkot villages and the view of Kathmandu from Nagarkot.
How far is Nagarkot from Kathmandu Valley: From Kathmandu Valley of Nepal. It is 32 km northeast of Kathmandu on the northern fringe of the Kathmandu Valley. Nagarkot is famous for its Himalayan views, the Himalayan peaks at sunrise being particularly magnificent.
Nagarkot day trip with hiking
More view from Nagarkot is a somewhat rustic resort village high on the northern fringe of the Kathmandu Valley. Situated on a ridge at the edge of the Valley, it offers great views of the Himalayas, attractive mountain scenery, and impressive views of those mountains at sunrise and sunset. From Nagarkot, one should have views of the major Himalayan peaks such as Manaslu, Ganesh, Langtang, Dorje Lakpa (6,975 Meters), Shisha Pangma (8,012 Meters), Choyu, and Gauri Shankar (7,146 Meters). On a clear day, one can even see the tip of Mt Everest (8,848 Meters) from here. Arriving here in the afternoon and staying at one of the local hotels will give you the opportunity to see both the sunset and the early morning sunrise over the mountains. Be aware that the view may be obscured by clouds, even in autumn, when the air is usually clear.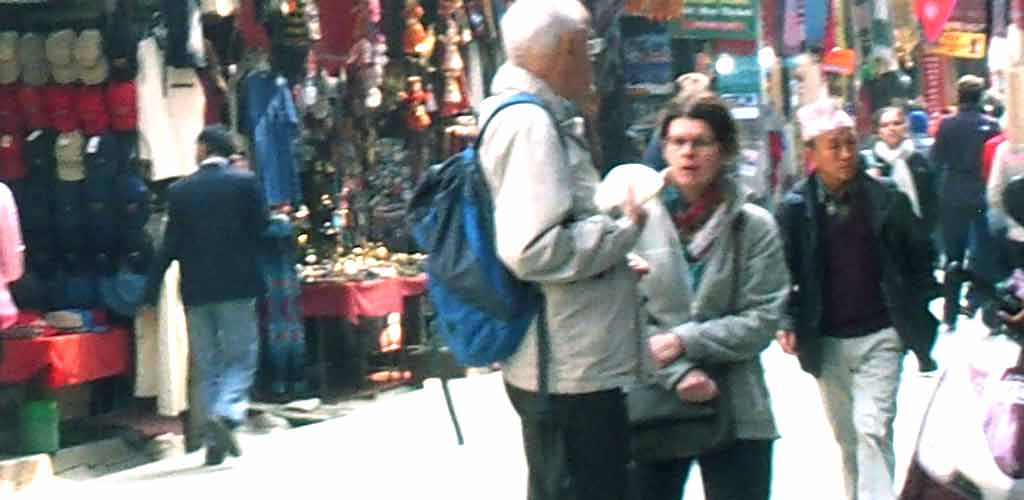 What time start to go there
Start Early morning Nepal Alsace trek will pick up you from your centrally located hotel in Kathmandu because the early morning to catch the sunrise where the mountain turns into golden color, followed by a scenic 1-hour drive to Nagarkot mountain view. Hike for about three hours walk to Changu Narayan along an easy route that is mostly downhill. Along the way, you'll pass through small villages where you get a sense of Nepalese culture. Soak in views of Kathmandu valley and the Himalayas in the distance. Your guide shares informative commentary throughout the tour and explains the classic Nepalese architecture of Changu Narayan Temple, a UNESCO World Heritage site. Your tour ends before 8 am and returns to Kathmandu.
Pickup Time. 4,30 pm After booking, the operator will contact you about the pickup time.
How to book a Nagarkot day tour: By emailing our 9849417994 hends Mobile.
How long we stay in Nagarkot: One hour for the viewpoint.
When is the best to book a Nagarkot day trip: Any time when you want.
Do we need permits for the Nagarkot day trip: Yes you have to pay 250 Rs per person in Nagarkot entrance fees
How much does it cost:
The Nagarkot day trip cost 90 USD per person we included Privet transport with our guide who knows the mountains.
Note: We don't include hotels and meals which we listed in our price.
| Day | Destination | Altitude | Walking Hour | Accommodation |
| --- | --- | --- | --- | --- |
| 1 | Early Morning drive to Nagarkot | 2175 | 2-hours drive to Nagarkot | Your |
Cost Includes
Privet transport with our driver and city guide.
Cost Excludes
Extra cost for Entrance fee in Sightseeing.
Any Accommodation and food,
Altitude Chart